I am linking up with Debbie at DebRuns for #WednesdayWord. This link up is for any blog – not just blogs about running and fitness. It will be interesting to read the different takes on the word Debbie chooses each Wednesday! Click Debbie's button (she must have known how much I love Scrabble!) below and head over to her blog if you want to be inspired!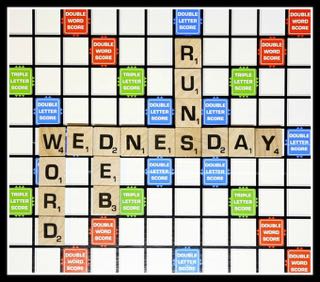 This week's word is: REWARDING
I decided my contribution will be collages of just a few aspects of my life that I find rewarding. Enjoy!
Parenting
Running
Andrew's Performances
Marriage
Friendship…
Family
Gabe's Soccer Games
To be rewarded takes effort. It's not always easy work, but doing it is certainly always worth it!
What do you find rewarding?